This is a lovely marketing story on lots of levels – so it's well worth reading the full Medium Article "Stories From the Field: A Tale of Two Billboards"
It's the story about a locally produced billboard about the benefits of organic biointensive agriculture in the city Kitale in western Kenya's maize basket.  It's the story of how that community-designed and produced message was successful (even though a multi-national chemical company had installed a much larger one in the same city).
"By taking the time to understand their audience's needs, barriers, and benefits as related to the new behavior, the group was able to create a messaging strategy that resonated with farmers in Trans-Nzoia County and surrounding areas despite the massive competition from big chemical companies." A tale of two bill boards
That's the core of successful messaging and successful copy:
to understand that marketing is about behaviour change – and to be clear on the behaviour to change.
to take the time to know WHO your market is – to know what they want and what they need.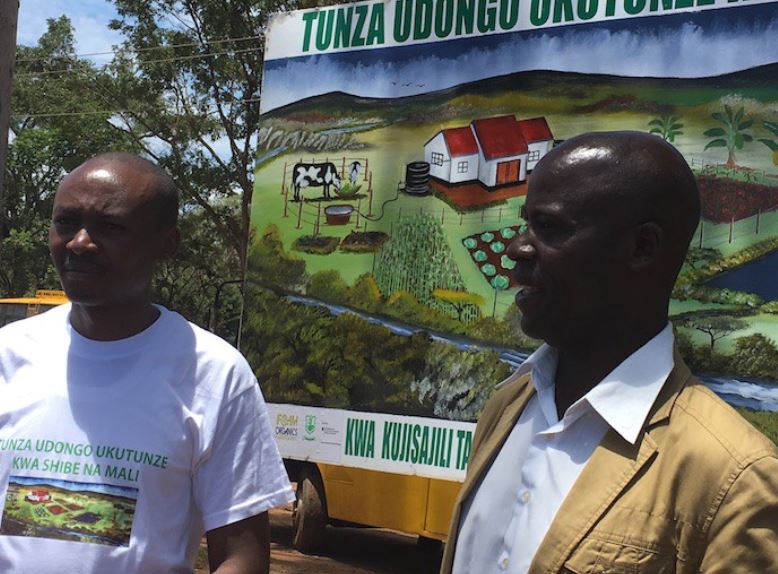 That successful billboard didn't happen in a short conversation – it was the result of ten days intensive work to get clear on the campaign slogan and call to action – based on deep understanding of their target audience.
As you're developing website copy, spend time with your audience – don't just "guess" or "assume" because it's easier than asking.
Explore with them what they want and need – in the long term – and what they would need to do to get what they want.  The process is the same,  whether it's the "more income, greater food security, and a healthier environment" of those Kenyan farmers – or "better health from a good night's sleep by investing in non-allergenic, pure wool bedding".