There's a conversation that I've had a lot as a "knowledge worker".  It happens in my own copywriting, and I've listened to variations in the offices of developers, SEO consultants and accountants.  It used to happen on the IT help desk too.
In my case, it can come in the form of: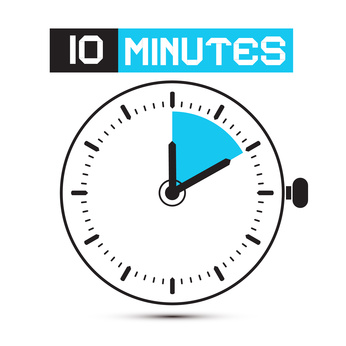 It's just a small flier, based on the web copy you've just written me – it won't take long…
That would be true if I was your employee. It would be true if I  didn't have to:
put down the job I was currently doing
think about your job enough to quote it
reschedule the next 3 jobs in my queue
reconnect with the train of thought I was on for your copy
do your job
email you about the job
make sure you're happy with the work
do revisions if you're not happy (and email about them)
ensure you were invoiced for the work
ensure your payment was reconciled
ensure our transaction is reported to the tax department
reconnect with the train of thought for the job I was doing
For all these reasons:
There's no such thing as a ten minute job!
If you do any form of knowledge work, it could be useful for you to review your own practices.  Are you underestimating the overheads of "being too nice"?
What does this mean for working with me?
1. The minimum I will quote for an ad hoc request billed separately is 1 hour.  Even before I look at it.
2. If you want ad hoc work on a regular basis then I'll ask you to pre-pay a block of time.
I'm not being greedy – I'm just being real about the amount of time that "little jobs" can soak up.  This way, I'm happy to be "in you back pocket" ready to write the words that get your ideas heard.